36" x 36"" R1-1 HIGH INTENSITY PRISMATIC STOP SIGN.
STOP signs this size require 2 sign post when mounting (4 holes). We can
punch 2 more holes in the blank if you would like. Please let us know if
you would like us to do that for you.
Federal Highway Administration and Department of Transportations
all over the country use High Intensity Prismatic for thier STOP signs.
Our signs will last 10 years or longer.
Made of .080 heavy duty rust-free aluminum
Available Protective Overlay Film
All our signs are made in the USA!

All our 36" Octagon blanks have 4 holes for a 2 post mount.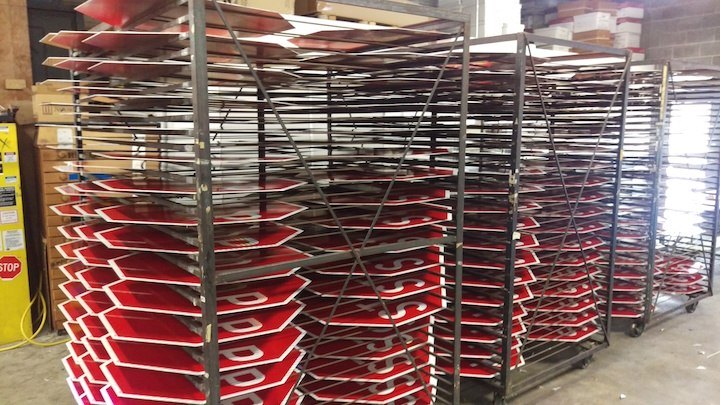 High Intensity 10 year 3M warranty against peeling, fading or cracking Diamond Grade 12 year 3M warranty against peeling, fading or cracking