Posted by Jeffrey Dornbos on 14th Jan 2016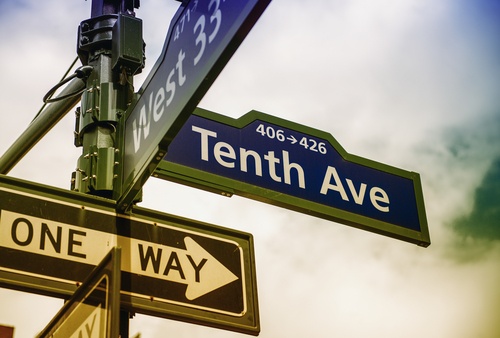 Safety should never come second in any location. That's why every urban and rural area should have the necessary signs in place to prevent chaos and any accidents from taking place. The following are some of the types of signs your community will always need.
1. Traffic Signs
Street signs take on a variety of forms. In regards to regulating traffic, they're often combined with traffic cones and barricades to protect both drivers and pedestrians. In-street highly reflective pedestrian crosswalk signs are generally needed to upkeep state laws to decrease traffic incidents.
2. STOP and Regulatory Signs
Avoiding collisions can sometimes be a difficult task, but with these signs in place, motorists will know when and where to stop, making it safe for runners, cyclists and others to cross the road. Regulatory signs, are necessary for all sorts of locations including residential and commercial settings. At Dornbos Sign and Safety, we have solar alternatives boasting LED lighting with flash rates of up to 80 times a minute, that help to alert any passerby in all sorts of conditions.
3. Parking signs
The once seemingly never-ending saga of ending mayhem in parking lots and roadsides has been greatly ameliorated with the placement of the proper parking signs and symbols. Whether a space is to be reserved for a specific vehicle—such as an emergency vehicle or visitor space—or it's meant to show hours of permitted parking (or no parking at any time), parking signs have proven to be essentials nowadays.
4. School Signs
Some parking signs are used in schools, too. Many are utilized to designate spots reserved for students, faculty, and visitors, while others are can be placed to reserve parking for buses. Many are installed to warn drivers of a school zone and notify motorists when they should lower their speed.
5. Warning Signs
Signs that are specifically made to warn drivers of everything from road conditions to incoming traffic and possible dangers are among the most important signs each state can't be void of. Along with main streets, many of these types of signs are commonly found on highways, too. Some are used to caution drivers about possible wildlife crossings, as well.
6. Construction Signs
Among other signs that are essentials in any city or town, construction signs are increasingly becoming roadwork staples. These signs keep both construction workers and passing drivers safe. Most of these signs come in bright orange colors to be easily visible during day and night hours.
7. Neighborhood and Real Estate Signs
Additionally, neighborhood watch and surveillance signs are also growing in popularity. They serve as excellent resources to fight crime and keep streets and properties safe. For neighborhoods with homes on sale and properties that may have business offices for rent, real estate signs come in handy, as well.
A Sign for Every Location
At Dornbos Sign and Safety, you can find all of the above and more! We use premium quality products and have a large assortment of useful accessories that make the installation of signs more practical and effective.
Contact us today to learn more about our large assortment and to get more information on the brands we work with.