Posted by Jeffrey Dornbos on 2nd Aug 2016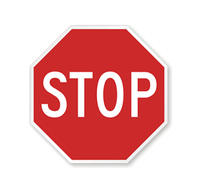 Are you in the market for a large quantity of road signs, but aren't quite sure where to look or how to get the best price? While in search of high quality and durable road signs that meet every necessary up-to-date regulation, you should be ready to pounce on any saving opportunity you can find. Moreover, you should look for a supplier who offers a multitude of brand options, sells a variety of sign types and has a reputable history with their customers.
Dornbos Sign & Safety, Inc. is the proud supplier of a wide selection of signage and installation equipment. And we are ready to fulfill your bulk order with accuracy and efficiency. When you buy from Dornbos Sign & Safety, Inc. we offer free shipping and discounts on bulk orders. By visiting our website, you can fill out the 'Dornbos Order Quote Form' to receive a free estimate of how much your total order will cost. Read on to find out why you should shop with Dornbos Sign & Safety, Inc.
Dornbos Sign & Safety, Inc. is a Reliable and Trusted Sign Supplier
We supply a variety of signage options, including:
Construction signs
Collector signs
We use 3M High-Intensity Prismatic sheeting on our signs so they are extremely visible to drivers and pedestrians, even in the worse conditions on the road, such as: harsh weather. Dornbos Sign & Safety, Inc. has been in the sign industry for 50 years. In that time we have gained incredible experience and knowledge about useful and necessary signage. We are up-to-date on every local and federal sign standard, and make sure that the signs that we sell meet the safety guidelines in effect today. A number of our signs are MUTCD-compliant.
Shop Around: Dorbos Sells a Variety of Brands
It's great to have options. That's why Dornbos Sign & Safety, Inc. offers a multitude of signage options, all made from high quality materials. We partner with a number of sign manufacturers, including:
Made in America
3M Reflective Sheeting
Made in Michigan
Dicke Safety Products
Impact Recovery Systems
Rubber-Form
We supply signs that we manufacture ourselves, as well. Over the years we have increased our inventory and make sure that we have the most commonly used road signs in stock at all times—in the highest quality available.
Get in Touch with Dornbos Sign & Safety, Inc.
Whatever you are looking for, Dornbos Sign & Safety, Inc. is sure to have it. Take a look at our website today to see all of the sign and installation equipment that we have to offer. Whether you want one sign or many, we do what we can to ensure that the process of ordering and delivery is smooth and efficient. Call us at 800-922-0029 or fill out our online contact form if you would like to reach our staff.