Posted by Jeffrey Dornbos on 18th Feb 2016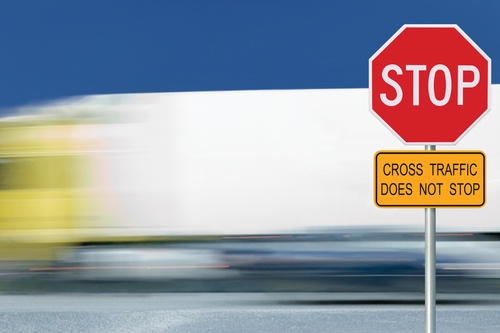 Choosing road signs can be an easy task if you know what you're looking for and if you find the right supplier to order your signs from. Regulatory signs are namely used for easing the control of traffic and for giving drivers the information they need when they reach intersections or certain traffic situations.
There are certain characteristics regulatory signs must have in order to be considered as adequate for use. The following are some things to consider when selecting the ideal road sign supplier.
A Variety of Signs
When looking into which regulatory signs to purchase, your choices shouldn't be limited. You should look for a supplier that carries an assortment of alternatives that could be familiar to motorists across the nation.
At Dornbos Sign and Safety, you can find a large range of regulatory signs and installation tools, too. If you're looking for a basic Stop sign, we carry several types including solar models that feature LED lights with an extra long life expectancy.
We have a vast inventory of regulatory signs, including but not limited to some of our most popular ones:
Buckle Up – It's The Law
No Buses
The merchant you're looking at should have signs that can be used in different locations and both indoors and outdoors.
A Number of Brands
You should also look for a supplier that carries signs from several brands along with their own models. Dornbos Sign and Safety supplies signs from numerous well-known names in the industry. Some of the companies we work with include:
Made in America
Dornbos Sign and Safety Inc.
3M Reflective Sheeting
Made in Michigan
Dicke Safety Products
Impact Recovery Systems
Rubber-Form
Partnering with various sign manufacturers allows for having a larger catalog of quality products to meet the needs of our clients.
An Abundance of Quality at Affordable Prices
You shouldn't have to break the bank to get quality products. At Dornbos Sign and Safety, you can get excellent quality at competitive prices. We consider our customers to be partners and value longstanding business relationships.
All of our regulatory signs are made with high quality, durable 3M High Intensity Prismatic materials. They are designed to last for at least a decade without fading that can occur from different weather conditions. Our signs are also visible during limited lighting conditions, so they are efficient during any time of the day or night.
The Best Regulatory Road Sign Provider
For more information on the assortment of signs you can find at Dornbos Sign and Safety, contact us today . One of our skilled team members will be more than happy to guide you into finding the signs that best suit your needs.