Posted by Jeffrey Dornbos on 28th Nov 2016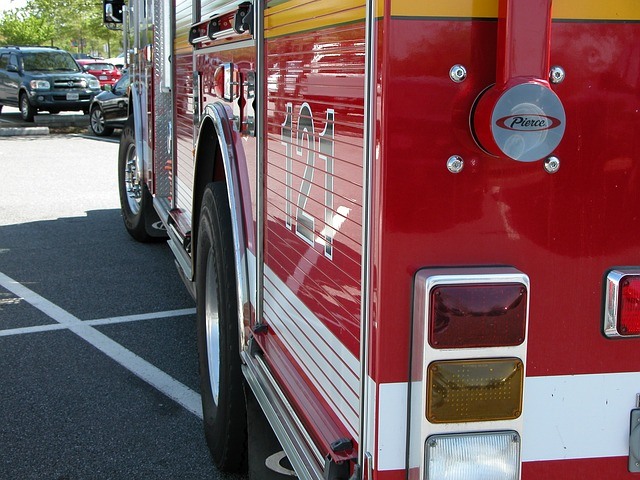 Dornbos Sign & Safety, Inc. offers our customers more than just high quality road signs and installation equipment—we offer custom-made safety decals for a variety of applications! Whatever you might need safety decals for—trucks, equipment, machinery, etc.—Dornbos will work with you to design the decal you need. We print the decals we make on adhesive vinyl, so they can be applied wherever necessary. If you need bulk orders of safety decals, Dornbos Sign & Safety, Inc. can make that happen as well.
Why Safety Decals are Important
If you're not on the lookout for safety decals, then they are certainly easy to miss; however, if you keep your eye open for them, then you will notice they're everywhere. The next time you see an electrical cord—whether it's attached to a lamp in your living room or it's connected to your desktop computer—chances are there's a warning label on the cord.
Safety decals are often required to be on electrical machinery and equipment, especially if they are located in hazardous settings. The purposes of safety decals are vast. For example, a safety decal could be a warning, such as: "Danger! Hazardous Voltage". Safety decals are meant to catch the attention of nearby persons so they can be aware of potential dangers. They do not guarantee danger is present. Instead, safety decals kind of say: "hey, watch out and pay attention to what you're doing."
Whatever You Want, Dornbos Can Create it!
There are a multitude of safety decal templates in existence. If you know what you need, but you're not exactly sure what you want, then Dornbos will work with you to create what's right for your application. We have a collection of safety decal templates we can use to make common safety decals or we can create completely new designs to display the image or message you want.
View Examples of Safety Decals on Dornbos' Website
To view examples of safety decals Dornbos has made in the past, visit our website. We feature a number of images of safety decals we regularly make, such as: warning, notice, and danger decals. On our site, you will see that we can make customized decals for any purpose.
Create Your Safety Decals with Dornbos Sign & Safety, Inc. Today
Take a look at the samples of safety decals on our website. After you've done that, give us a call and we can discuss what exactly you're looking for. If you find a decal on our website that is similar to what you need, then tell us. If you can't find what you're looking for, then we can discuss what you need and come up with a design. To discuss bulk orders, get in touch with us. We offer great prices for large amounts of safety decals.
Contact Dornbos Sign & Safety, Inc. by calling us at 800-922-0029 or fill out our online contact form .