We have used signs for years as a way to market a business. For small business owners, a customized street sign can be an easy way to generate traffic into their store and to expand their current customer base. These signs give any individual a way to create something unique that will last for years. If it's witty or eye catching, this increases the odds that people will remember it. It could peak someone's interest enough that they come inside the business. There are several designs you can choose for your customized sign. The possibilities are really endless.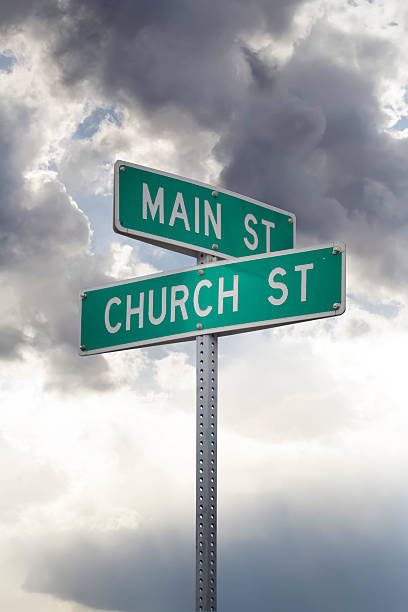 Why Use Customized Street Signs?
Bold and Eye Catching. Most signs that you see come in white, yellow, or greens. With a customized sign, you can make it stand out even more by deviating from this typical set of colors. This will make it easier to see, and more likely for someone to remember. You can also fit more on a customized sign than a traditional one. This makes it easier to give instructions.
Get the Point Across. Your customized sign can be as blunt as you want it to be. You can use your customized sign to get to the point quickly and easily. A customized sign allows you to get your point across in one convenient place.
Perfect Rural Lane Marker. If you live in more rural areas, a customized sign is a great way to point out your road or lane. Many of the smaller roads don't have individual signs that designate them, and if you design a customized sign, it can take the hassle out of trying to explain to people how to get to you. You can make this sign say almost anything you want, and you can make it as bold as you want it to be.
Stand Out. If you've ever driven around and noticed the variety of street names, you've probably realized that the more customized ones were the ones that stand out, and the ones you're more prone to remember. Several people have custom street signs made just for that purpose. They want to be memorable because this has the potential to generate more traffic through the area with tourists and out of town people.
Tributes. A customized street sign is a beautiful way to remember someone special. You can get them as a personal gift to put somewhere, or you can potentially have them put up and displayed for everyone to see. They will last for years, and you can make them any size that you want. They're a convenient and non-traditional gift that the recipient will cherish for years.
Customization for different types of signs allows people to get their message across in a way that people will notice. Each personalized street sign is durable, and they have the potential to last for years of use. Galvanized steel is the standard material that makes up these signs, and this means that they will stand up to wear and tear beautifully with minimal upkeep.
The broad range possibilities for these signs make them useful for anyone from business owners, school administrators, real estate companies, individuals, and more. They are a perfect opportunity to advertise and get people talking about your business or venture, or they make a great unique gift for that person who has everything. You are able to design a beautiful tribute to a family member or friend as well. So if you're in the market for something unique, try a customized sign because the there is virtually no limit to what you can do with them. You just might be surprised at the results.