Looking for ways to improve street safety in your community? Want to upgrade your existing speed limit signs, traffic control signs, and school safety signs with ones that will look great and provide years of serviceability? Interested in green technologies for your roads?
Here at Dornbos Sign, we're passionate about making high-quality customized aluminum traffic signs right here at our Michigan manufacturing facility. We're especially excited about our lineup of solar LED signs - these high-visibility, FHWA and MUTCD-compliant lighted signs are impossible to ignore!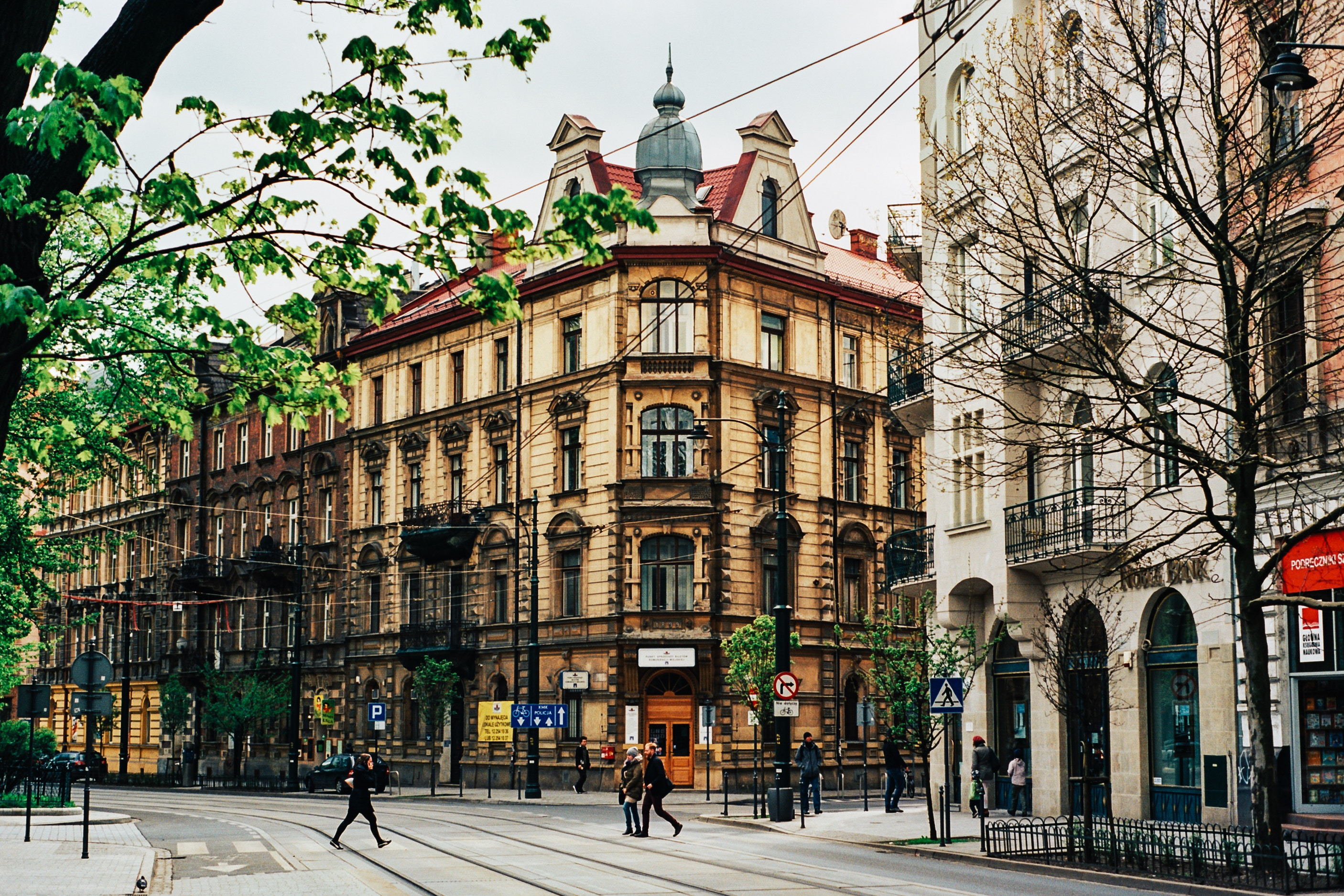 Solar Technology Means LED Traffic Control Signs Can Be Installed Anywhere
There are no doubts about it - lighted speed limit signs, pedestrian LED signs, and school safety signs are easier for drivers to spot than traditional non-illuminated signs, and increased driver awareness of reduced speed limits and school zones helps to make the streets safer for everyone.
The problem is that up until recently, installing illuminated street signs meant having access to an underground power supply - something that simply wasn't cost-effective for most schools, cities, and counties. Thankfully, solar power has come a long way in the last few years, and we're now able to create durable, high-quality lighted signs that can be installed almost anywhere that a traditional static sign would be placed.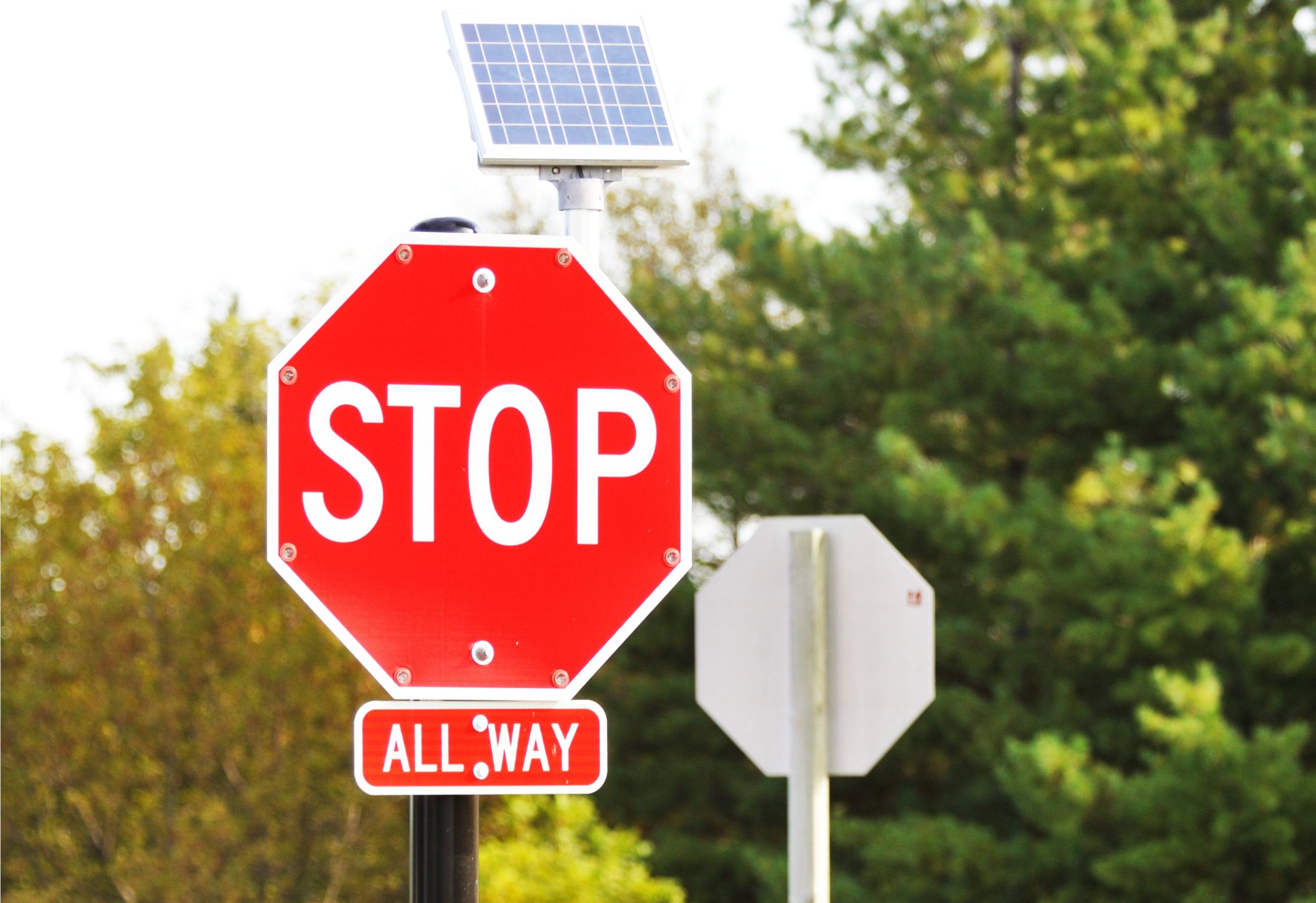 How Solar-Powered Traffic Control LED Signs Work
Solar LED signs combine a traditional aluminum street sign with a solar panel that is connected to a battery. This specialized battery powers the low-energy LED lights that may be either installed around the outside edge of the sign or just above the sign. In order to eliminate the need for a power inverter, solar street signs are powered using either 12V or 24V DC current, and the entire solar system is contained inside a secure box that is mounted right behind the LED sign.
During the day, the solar panels use sunlight to both powers up the built-in batteries and runs the LEDs, while the stored energy in the batteries is used to keep the LED lights illuminated both at night and during times when there isn't enough sunlight to operate the lights. This allows the LEDs to stay lit 24 hours a day, even in cloudy, rainy, or snowy conditions.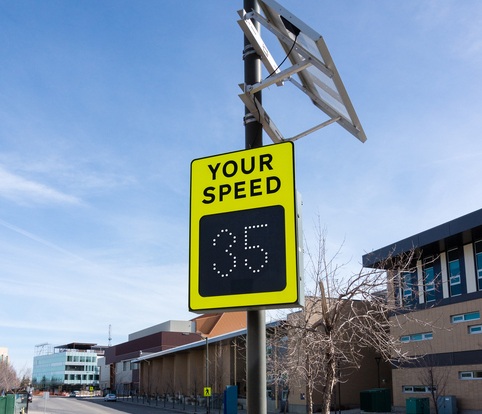 What Makes Solar LED Signs 'Green'?
Solar-powered school safety signs, traffic signs, and stop signs have a 'zero carbon footprint' - they don't use any power from the electrical grid at all. Better yet, the LEDs that we use here at Dornbos Sign are designed to last over 100,000 hours - that's close to 12 years of service, a number that's significantly higher than all other types of sign lighting.
We also use durable, renewable, and recyclable aluminum in all of our traffic control LED signs, and the batteries in our LED signs can also be recycled.
Want to learn more about how your community can 'go green' by installing LED signs on your streets? Drop us a line here at Dornbos Sign and Safety to learn more about why solar-powered street signs simply make sense.