Posted by Jeffrey Dornbos on 4th Feb 2016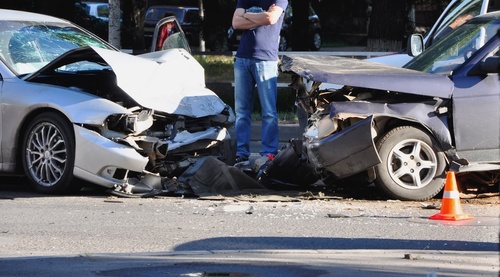 The proper installation of road signs has a major effect on the safety of the general public. Whether construction workers are working in a particular area and motorists are driving nearby, or pedestrians have to cross a street, there is a unique sign meant for everyone's safety.
Enhanced Visibility
At Dornbos Sign and Safety, you'll find several signs that can fit into many types of areas. We work with the most renowned brands in the industry to assure our customers get the best quality signs with a long lifespan.
By upgrading your road signs, you can ensure that your signs won't be faded from sun exposure or damaged by any hazards that can ultimately impair visibility. When a sign is damaged, drivers and pedestrians will have a more difficult time to see it, especially during tough weather conditions and darker hours.
With the road signs from Dornbos Sign and Safety, the public can enjoy an unhindered view of practically any sign, thanks to the highly reflective coating that covers them. The reflective sheeting serves as a protective coating that blocks elements like debris and the effects of extreme weather in order to prolong the life of the sign.
Meeting New Needs
There are many changes that can occur in either urban or rural areas such as:
New construction plan (residential buildings, shopping center, highway, school, hospital, etc.)
New street opening
Real estate changes
Safety law amendments
New pedestrian pathways
Seeing as how those who are the first to implement those changes are generally the first to know about them, the corresponding road signs must be put in place to keep everyone secure. For instance, if a driver is unaware of a new regulation, they can mistakenly drive through or park by a prohibited area.
A Peace of Mind
With the placement of signs in the right place, everyone can feel safe knowing that they have the security to go in the direction in which they should. In today's technology-dependent world, most drivers rely on GPS systems.
Whether they access them through their phones or use their vehicle's navigation system, they won't be notified of new roadwork through a GPS. Installing new signs can be really helpful in such situations, when drivers are too distracted paying attention to the directions they're given by the GPS.
Dornbos Sign and Safety Quality
At Dornbos Sign and Safety, we want our customers to be long time partners. We value our customers' satisfaction, which is why we focus on providing the best quality products in the industry. Along with quality signs, we have the tools you need for an easy installation.
Our signs can be used with an array of safety products, including barricades and cones. In addition, some of our signs come with solar accents to provide extra visibility.
For more information on our safety signs and products, contact Dornbos Sign and Safety today, and one of our skilled team members will be more than happy to assist you.