Posted by Jeffrey Dornbos on 22nd Sep 2016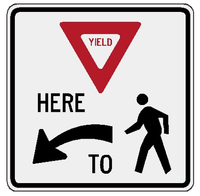 Dornbos Sign & Safety, Inc. is a manufacturer and supplier of a variety of road signs, along with a range of equipment required to install and secure various road signs and accessories.
We make many of the products our company sells; however, we also sell a multitude of products made by other manufacturers. For example, Dornbos Sign & Safety, Inc. supplies products made by popular brands including Made in America, Dicke Safety Products, Made in Michigan, BriteSide, Rhino, 3M and more.
Our company sells a wide selection of in-demand road signs, such as: parking signs, stop and regulatory signs, custom street name signs, and more. All of the signs Dornbos Sign & Safety, Inc. sells are made from high quality materials and are available in a variety of sizes, styles, and reflective sheeting grades.
Parking Signs
Dornbos Sign & Safety, Inc. features a collection of parking signs suitable for public and private parking locations. If you are a property manager or business owner looking to keep unauthorized vehicles from parking in your parking lot, or you are in need of signs that designate specific parking spaces for particular visitors or employees, Dornbos Sign & Safety, Inc. has what you're looking for.
Stop and Regulatory Signs
Our company supplies a wide selection of regulatory road signs, such as: stop signs, speed limit signs, and more. Regulatory signs are designated to keep our roadways orderly and efficient. Dornbos Sign & Safety, Inc. sells all of our regulatory signs equipped with High Intensity Prismatic (HIP) sheeting, which makes them easier to see from long distances and during severe weather conditions.
Custom Street Name Signs
If you're in need of a custom street name sign, Dornbos Sign & Safety, Inc. can provide you with one. Customers are able to design the sign they want by choosing the text that will be on the sign, along with a prefix or suffix, the sign color, and between an extruded or standard sign size.
Custom street name signs make great gifts and decorations. Check out our website to learn more about the customization options and process.
Neighborhood Watch and Surveillance Signs
Dornbos Sign & Safety, Inc. can help keep your neighborhood or business safe! Warn potential intruders that they are being watched by installing neighborhood watch or surveillance signs near your home, around your neighborhood, or at your business location.
School Signs
Our collection includes a variety of high quality and highly visible school signs . Designed to be easily seen and recognized instantly, school zone signs help make the environments surrounding schools safer for any children and pedestrians present.
Visit Our Website to Learn More About Dornbos Sign & Safety, Inc.
Dornbos Sign & Safety, Inc. has been in the business of making and selling road signs and equipment for over 50 years. You can view our entire selection of road signs and installation equipment on our website. If you have any questions about the products we supply or the ordering process, do not hesitate to contact us by calling 800-922-0029 or fill out our online contact form.