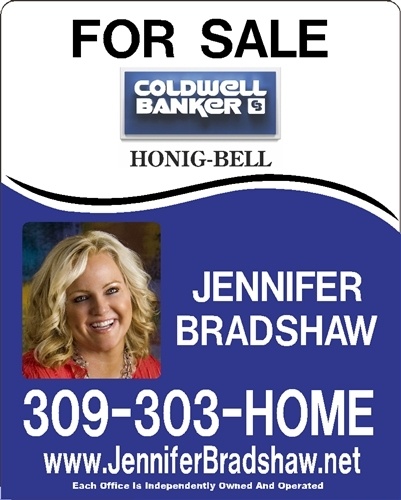 We've all seen them around the neighborhood – real estate signs in the front yard. Some of them have pictures of smiling real estate agents, while others just have contact information and a logo. Does this approach really still work in this digital age?
The Evolution of the 'For Sale' Yard Sign
Originally, the purpose of these yard signs was simple: to tell prospective buyers that a property was up on the market and provide the broker's contact information. According to Market Leader, when real estate firms began to thrive, the yard sign became an opportunity to promote and distinguish their brands. Soon, Century 21, Re/Max, and other brokerages designed distinctive signs with their trademarked logos, the format of which has remained relatively unchanged for decades.
Around 15 years ago, individual agents began to make unique signs, even if they were part of an established real estate brokerage. This shift was based on the idea that people choose people, not companies. Agents can incorporate some personality into their signs while still using their company's logo.
Social Networking
One of the more obvious design changes is the inclusion of social media links. The significance of this that it demonstrates how savvy real estate agents understand the value of using Facebook, Twitter, YouTube, Instagram, Pinterest, and other platforms to further their personal branding. A link to a YouTube channel means that the broker has created video content. Facebook and Twitter are important channels through which real estate agents can answer questions and respond to concerns in a timely and public way. Instagram and Pinterest are where real estate agents may display visually appealing photos of their clients' properties.
The yard sign attracts potential followers; followers are more likely to use and recommend the entities they follow.
QR Codes
The newest development appears to be the incorporation of Quick Response Codes (QR Codes), those square-shaped bar codes that appear on everything from business cards to electronic concert or airline tickets. Prospective buyers can scan the code with their smartphones and be immediately brought to targeted marketing materials, instead of having to remember and type in social media account addresses, greatly increasing marketing conversion rates.
Check out this MarketingTango.com article on best and worst QR Code practices.
Humor Sells
Canadian real estate agent Jake Palmer hit the signage jackpot when he put up a funny sign rider that said, "Indoor Plumbing". The house had sold but the deal fell through, so when it went back up on the market, people were suspicious and assumed that there was a defect or problem. The next week, the sign rider said, "Not Haunted", and this went viral within the week. The clever ploy with the sign dissipated any stigma attached to the house, and people would specifically drive by to see what the caption would be.
Other clients responded to this marketing idea, one even requesting a sign that said "Haunted".
The New Wave: Integrated Real Estate Marketing
A 2012 report by the National Association of Realtors revealed that 53% of home buyers searched via yard signs; 90% used the Internet. Social media has an astronomical influence on our buying decisions. As an example, 79% of Twitter users who follow a brand will recommend it to their own followers. Imagine embedding your Twitter account in a QR code on the sign you put on your seller's property and having new followers with the push of a button...followers who may be asked for real estate advice or recommendations.
The yard sign is an underrated tool that can be a surprisingly powerful weapon in any real estate marketing arsenal for those visionary enough to realize the possibilities. Make your brand memorable with a custom real estate sign, get a quote, or contact us for more information.