Posted by Jeffrey Dornbos on 25th Nov 2015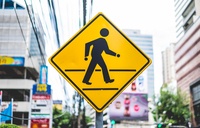 Can you imagine living in a world without the presence of parking signs? It would most probably be a chaotic one. What would happen in times of emergency or to the practicality factor? Nowadays, parking signs are increasingly becoming an indispensable necessity.
For those who own office buildings or restaurants and other businesses, having parking signs implemented is a must. You could consider the benefits of getting high quality wholesale parking signs manufactured here in the United States.
For one, it'll cut down your costs and it won't put a delay on the delivery time. At Dornbos Sign and Safety Inc., we work with several American manufacturers to guarantee a variety characterized by top-notch quality. From brands like Made in America and Dicke Safety Products, you can find a parking sign for practically any venue.
High Quality Reflective Signs
Dornbos Sign and Safety Inc. has been manufacturing reflective parking signs for over 50 years. Our signs are shielded with 3M Reflective Sheeting Products. We have a large collection of signs including, but not limited to:
"Emergency Vehicles Only"
If your business is located in an area where parking is private and vehicles can therefore be easily towed if they're not parked in a permitted location, then you'll most likely need a "No Parking – You Will Be Towed Immediately" sign.
Parking Signs as Warnings
You can use your parking signs as protective measures by warning visitors about possible risks involved in parking in a particular area. For instance, when drivers are distracted or are just driving in an unfamiliar area, it's not easy to spot a dead-end. In this case, it would be practical to use a parking sign that reads "No Thru Traffic – Dead End," which would ultimately prevent the occurrence of an accident.
The key is to install signs that are durable and can withstand all exterior elements, predominantly weather conditions. If your parking signs are of bad quality, their graphics will most likely fade over time and the print may even peel off or chip (depending on the manufacturing process).
Benefits of Getting Your Signs from Dornbos
The advantage of purchasing your wholesale parking signs from Dornbos Sign and Safety Inc. is that, for one, we really care about our customers' satisfaction and keeping our promise of providing the best quality possible. When you're purchasing wholesale products, it's always wise to choose a national manufacturer since you'll get your products at a faster rate and with better quality than with overseas imports.
You can check our collection of parking signs and choose the ones that would best fit your preferences. If you don't find the sign that you're looking for on our website, just give us a call to get the print that you want.
Dornbos Sign and Safety is interested in building long-term relationships. We see our clients as partners and are always ready and willing to help you get the products you need.