Dornbos Sign and Safety have been manufacturing safety signs for over 60 years. We provide permanent or temporary safety solutions.
Our professional sign post bases are made for safety and ease of use. It is important to know that portable signs should only be used as needed and taken down when no longer necessary. You have several base options to choose from.
When You Need a Temporary or Semi-Permanent Sign
The Manual on Uniform Traffic Control Devices (MUTCD) defines and regulates the types of bases used in the sign and safety industry. Our bases meet all MUTCD qualifications. Permanent signs are ideal and should be used whenever possible; there are many occasions that you may require temporary or semi-permanent signing.
During construction for safety and to mark construction area
When a permanent sign has been damaged or destroyed prior to the installation of a new permanent sign.
When traffic needs redirecting. When there are not enough safety officers available to direct traffic by hand.
Controlling traffic in school zones, or to direct traffic during events
Pedestrian crosswalks
Handicapped parking
Construction areas
Intersections
Use to mark areas for pick up or drop off locations
Mark parking areas
Mark Handicapped parking spaces
School crosswalks
Rubber Form Sign Base
This base is ideal when a temporary or semi-permanent sign is necessary. In the event of a collision, the rubber design keeps the damage to vehicles and the sign minimal. These signs are heavy enough to remain upright in high winds but are easily rolled to new locations.
Parking garages and parking lots
Construction areas
Intersections
Sta-Rite Sign Post
The Sta-Rite sign post is ideal for use in parking areas or parking lots. The Sta-Rite Sign Post will bend and rebound back to its original upright position if struck while parking.
Made to withstand impact
Rebound design protects the sign and driver from injury
Protects vehicles from damage
Stacker Sign Base
The stacker base is made of recycled rubber tires and designed for ease of use and to be stackable for easy storage. The Stacker Sign Base is made for roll-up signs and sports a small footprint. The two-handle design allows for easy transport and carry.
Ideal for construction areas
For temporary safety signs
Model for a Screw lock sign is available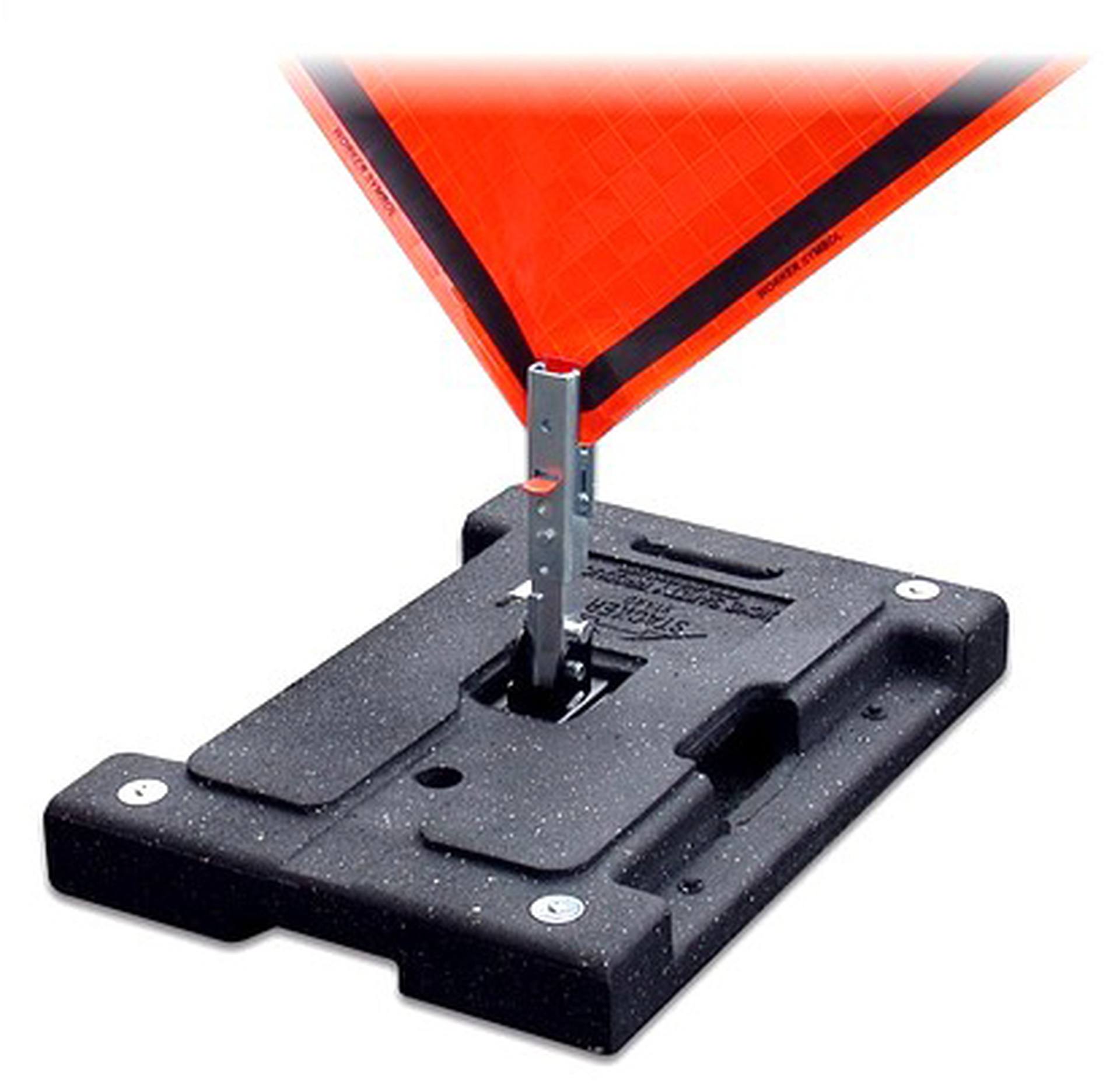 Pedestal Sign Base
The Single Post Pedestal is the most common mount for the ½" and thicker sign materials. The base has a mounting hole to secure the base to the pavement for permanent installations.
Work with U-channel, square and round posts
Breakaway replacement stub
Use Indoors or outdoors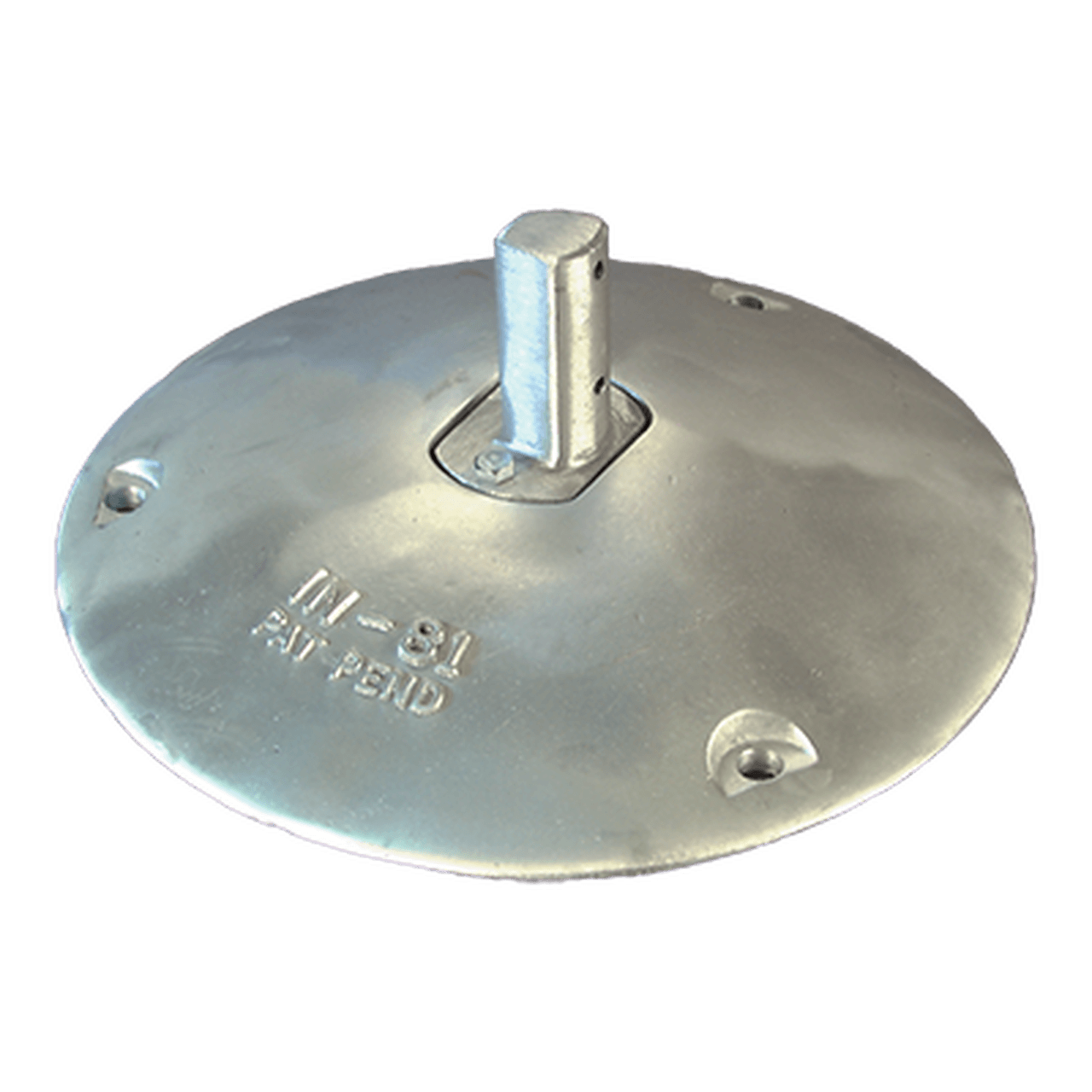 Pyramid Sign Post Base
Pyramid bases can withstand high winds and daily wear and tear. Unlike concrete sign bases, Pyramid bases will not crumble or crack and will reduce the amount of damage done to a vehicle.
Octagon Sign Post Base
These DPE plastic, octagon shaped signposts are a welcome alternative to concrete. Octagon signposts can easily be filled with sand, water or concrete to provide stability and permanence. The material will not crack or disintegrate like concrete and resists damage from inattentive drivers.
Available in yellow, red, green, blue and brown
Lightweight design reduces shipping costs
Capable of bolting for a permanent signing solution
Square Sign Post Base
This base is Made from 2" x 2" x 6"- 12 Gauge Telespar and welded to a steel post base. It is designed to work with Unistrut, Telespar or other square stock that is 1 3/4" x 1 3/4".
The square sign post base can also be mounted to concrete.
To discover your unique signing solutions, contact Dornbos Sign and Safety. We can discuss your needs and select the best signs and sign bases.