Posted by Jeffrey Dornbos on 26th Jul 2016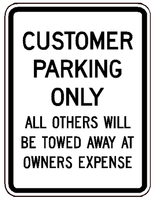 Warning signs are helpful in environments where unexpected situations or animals are present. "Alligator X-ing," "Sharp Curve Ahead," "Falling Rock"—these are just a few examples of warning signs that can prepare drivers and pedestrians for the potential dangers that may lurk ahead.
If you own a business, then there are a number of warning signs that you should make sure that the property of your business has. For example, if your business uses surveillance cameras to keep an eye on the parking lot or certain areas of the building, then it is a good idea to purchase a sign that warns people they are being videotaped.
Dornbos Sign & Safety, Inc. Has the Warning Sign For Your Business
Warning signs are designed to caution drivers and pedestrians of possible danger ahead so they can slow down or avoid the area altogether. All of our signs use 3M High Intensity Prismatic sheeting so the signs are durable and hard to miss. 3M HIP sheeting allows drivers to see signs easily, even if they are driving in stormy weather or at nighttime.
Dornbos Sign & Safety, Inc. manufactures heavy gauge signs from aluminum that is guaranteed not to rust. Our signs are guaranteed to last without fading for 10 years. Plus, they come with holes drilled into them at the top and bottom, for easy installation.
Warning signs are important for drivers and pedestrians that are unfamiliar with a new area. It is necessary for them to know of any potential dangers that are present. Signage is meant to keep drivers and pedestrians informed of their surroundings so they can be as alert and knowledgeable as possible. The warning signs that Dornbos Sign & Safety, Inc. supplies are:
Customer Parking Only
Reserved for Customers
Customer Parking Only: All Others Will Be Towed at Owners Expense
Contact Dornbos Sign & Safety, Inc. Today!
Dornbos Sign & Safety, Inc. has been in the business of making and supplying high-quality signs for over 60 years. We make every type of sign that your business may need and our collection of warning signs is vast. Check out our collection today by visiting our website. If you have questions and would like to talk with our knowledgeable staff, fill out our online contact form or give us a call at 800-922-0029.